HOTMELT SYSTEM for PROFESSINOALS
Compared to general silicone adhesives and epoxy resins, it is possible to improve productivity because it is low cost and the curing time until the initial strength rises is short. It is also compatible with the latest RoHS2, so you can use it with confidence. We have a lineup of unique product numbers such as low-temperature types for Styrofoam and flame-retardant types that have acquired UL94V-0.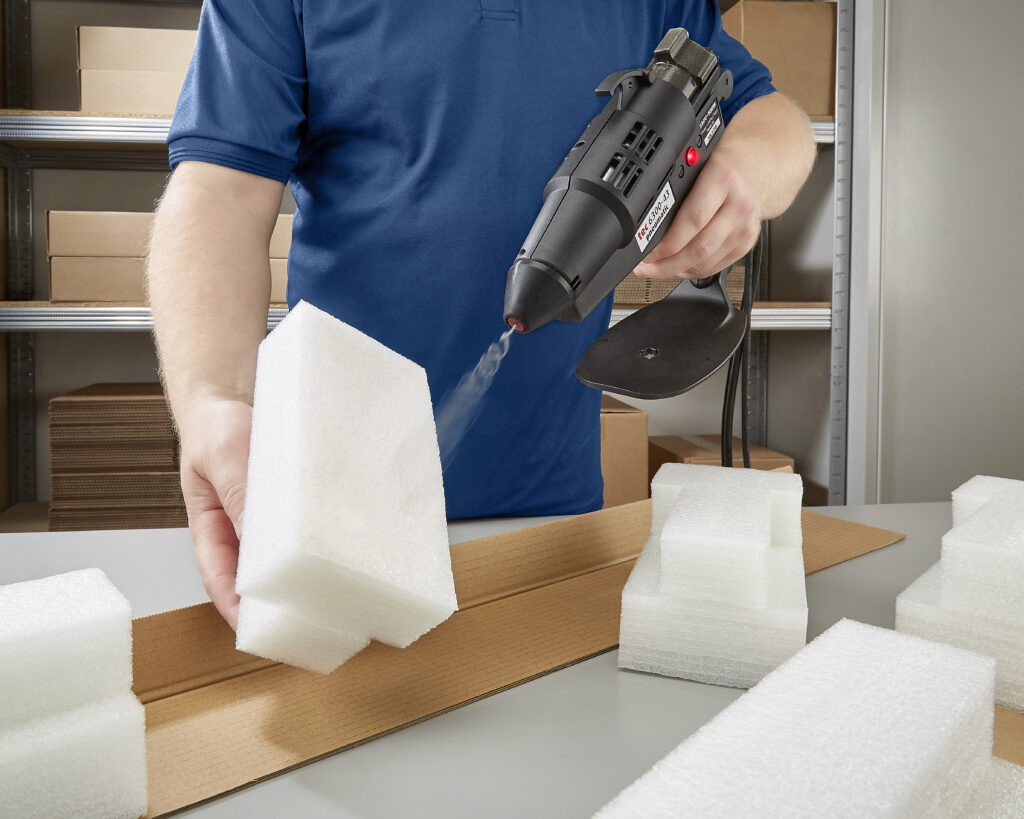 Application
We have a rich lineup of hot melt glue guns such as spray type and tank type, which can be selected according to the discharge amount. We also handle a large number of hot melt applicators for production lines.
Features
A low-temperature hot melt that is used by major full mold makers. Normal hot melts are used at about 180-200 ° C, but at operating temperatures of about 130-150 ° C, heat-sensitive materials such as Styrofoam and some resins can be adhered without melting. We also have a demo machine, so please feel free to contact us. "
Manufacturer
SANYO TRADING CO., LTD.
Brand
SANYO LIFE MATERIAL
https://www.sanyo-hotmelt.com/
Material
EVA (ethylene vinyl acetate), polyolefin, synthetic rubber, polyamide, polyester as main components
Physical Properties
Since the characteristics differ depending on the base polymer, we propose an adhesion that meets the specifications.
Configuration
Stick-shaped, pellet-shaped, pillow-shaped, etc.
Note
Depending on the shape of the hot melt material, compatibility with coating equipment is also important. We combine both coating equipment (hard) and adhesive (soft) and strive to make the best proposals that will satisfy our customers.